Location
Come say hi!

Hours:
WED/THURS 11-6pm
FRI/SAT 10:30-3pm
TUES 9:30, 12:15
WED/THURS 6pm
empiremakespace@gmail.com
Sew with us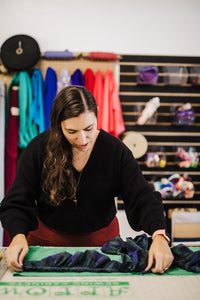 Private Sewing Lessons
A three hour private lesson for up to 4 people, where you will learn sewing machine basics and will leave with a small sewn product. Includes all materials. You can even bring your own machine to troubleshoot any issues you have at home.
Book Here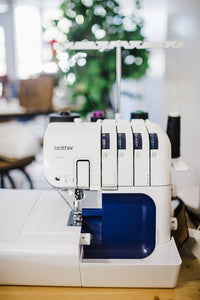 Semi-Private Coached Sewing
Affordable semi-lessons for Adventurous Beginners. Are you new-ish to sewing, but don't need a whole beginner lesson? Similar to sew by the hour, but with a little expert advice and hands on guidance. We will help you get you set up on our machines with an easy project, or bring your own project and we will help you complete it!
Sign up here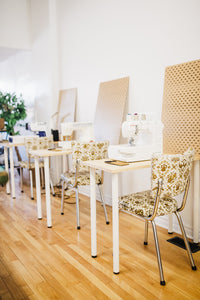 Sew By The Hour
 For Intermediate Sewists. Have a sewing project that you just don't have the right space, machines, or solitude to get done? SBTH is an unguided, $5/hr pay as you go session (included with your membership!), with full use of any of our domestic machines.
Book Here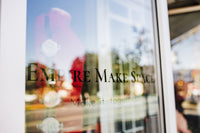 Sustainable Sewing Studio and Community Craft Hub
Located in Hamilton's Textile District we are proud to be your one stop shop for deadstock reclaimed textiles and locally sourced handmade goods, crafts, and vintage.
Our main objective is to get people crafting, sustainably and without barriers. In addition to inexpensive deadstock and vintage fabrics we also offer free sewing patterns, fabric scraps for crafting, and an ever revolving community cart of FREE fabric. Our domestic and industrial machines are available to rent or join us for a private lesson or small workshop. A portion of all of our workshop sales are directed to support local charities and community initiatives.
Click here to get sewing